Bulletin Board
Metzger's Country Store has changed ownership and will be reopened as Feed Bucket! Stay tuned for exciting updates!
Events
Store Events!
Check back regularly for updated event information!
Special Offers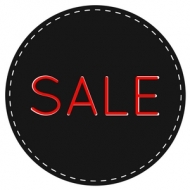 Purina and McCauley senior feeds are on sale through December!
Valid 12/01 - 12/31/2017
Expert Articles & Advice
December 1, 2017
The holiday season is a stressful, hectic time, but it can also be a downright dangerous season for pets.
Purina® Equine Videos
Tips to Help Your Horse Beat the Summer Heat
Heat and humidity place an added burden on horses during training, showing and transporting. Especially during the busy summer travel and show season, it's important to make sure your horse is not becoming overheated, stays sufficiently hydrated and remains comfortable, even when temperatures soar.
More Videos brought to you by Metzger's Country Store!